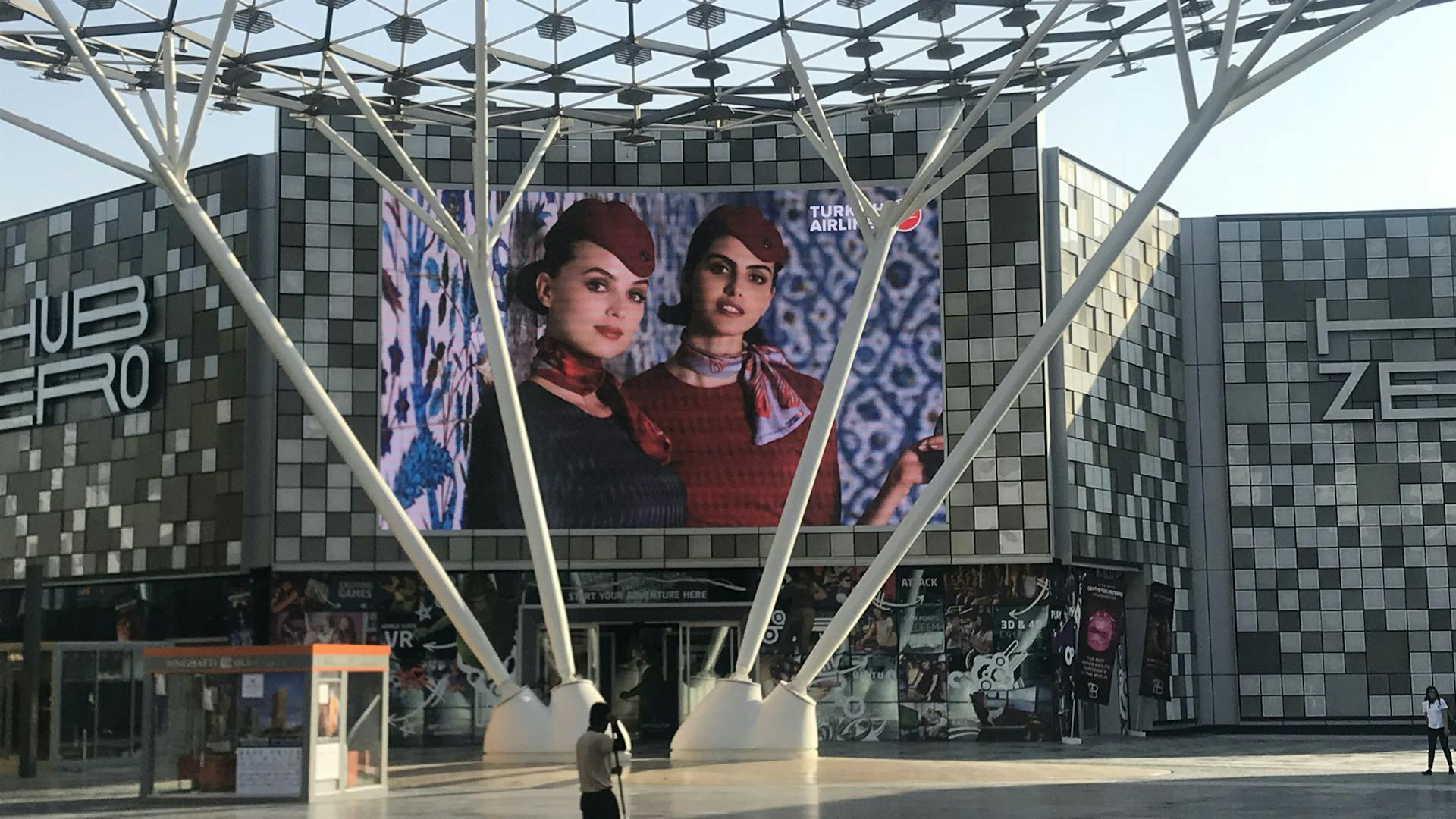 Turkish Airlines
Harness strong values to reinforce and modernize the brand image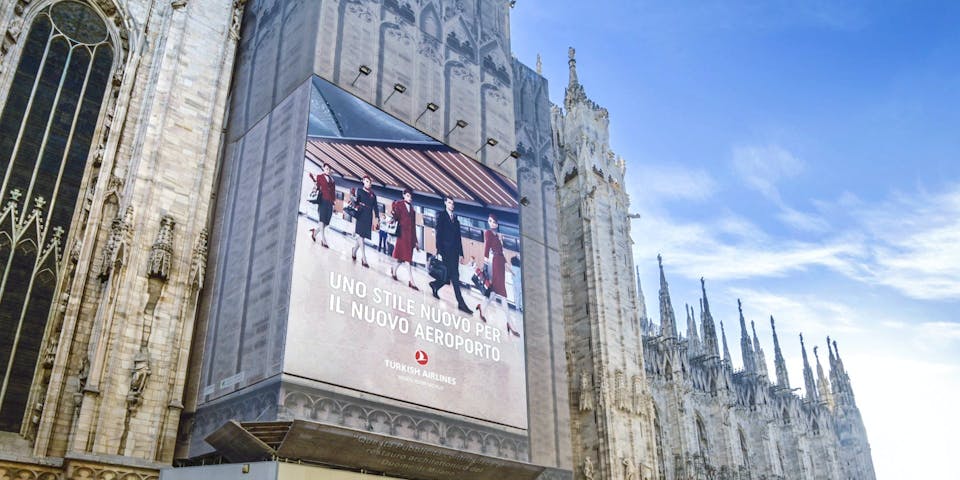 Turkish Airlines, ranked among the world's top 10 airlines, wanted to focus the spotlight on the new cabin crew uniforms styled by famous designer Ettore Bilotta.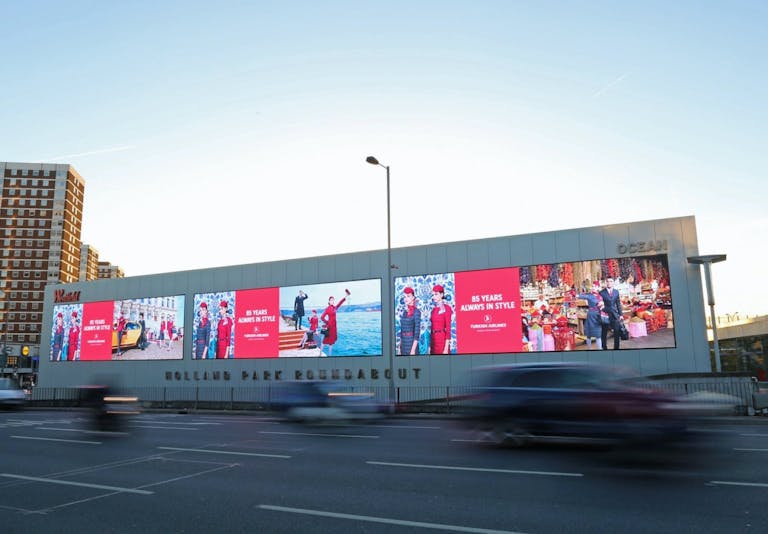 THE CUSTOMER'S CHALLENGE
Improve the company's brand image by spreading a unique message around the world.
Coverage for seven cities in six key countries (France, Italy, Japan, Russia, UAE and the UK).
Selection of spectacular and strategic locations for the outdoor signage (OOH and DOOH) in the most iconic cities across Europe and the world.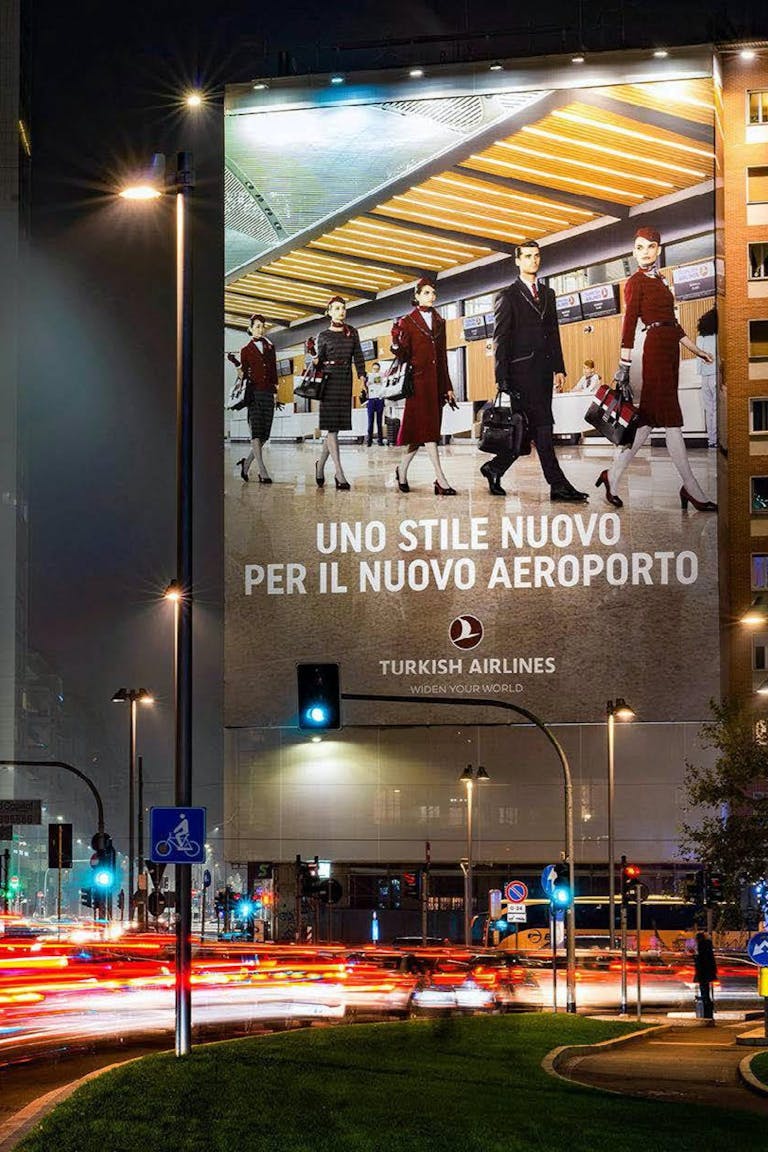 A single point of contact for the customer – through Mediakeys HQ to ensure easier interaction and guarantee standardized solutions.
A close-knit international team with major organizational and coordination skills.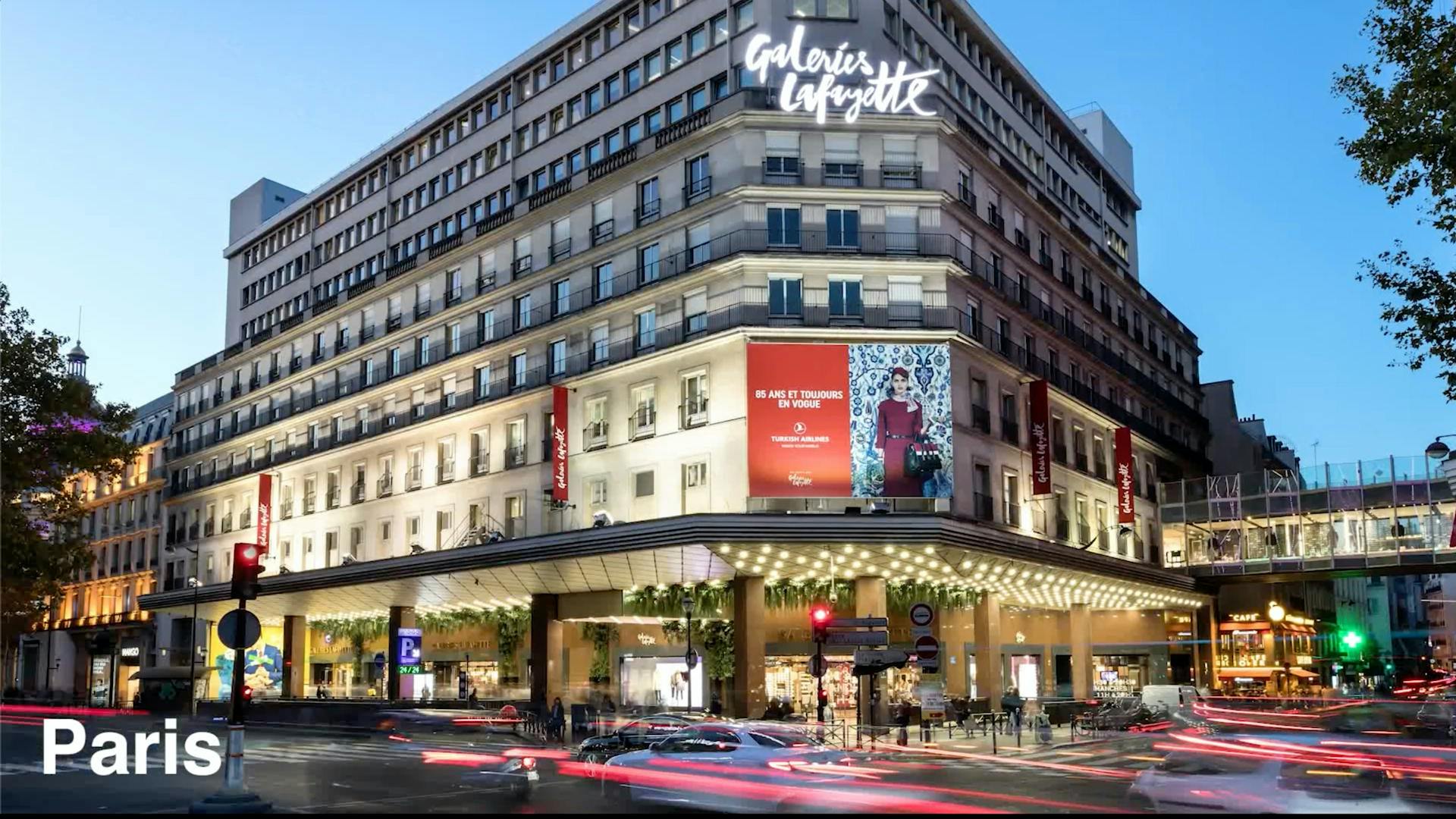 International coordination with our 16 Mediakeys offices around the world and our local partners.
Market research and identification of the global strategy needing implementation.
Contact with our partners and negotiations for the best locations.
Work on the solutions and recommendations - use of our database and performance analysis tools
Presentation of the best-fit solutions for each market.
Advertising space purchases and local coordination with our market experts.
Coordination with the customer and creative team to adapt the visuals within the specified lead-times.
International campaign launches.
Campaign tracking, and sharing of campaign reports and photos.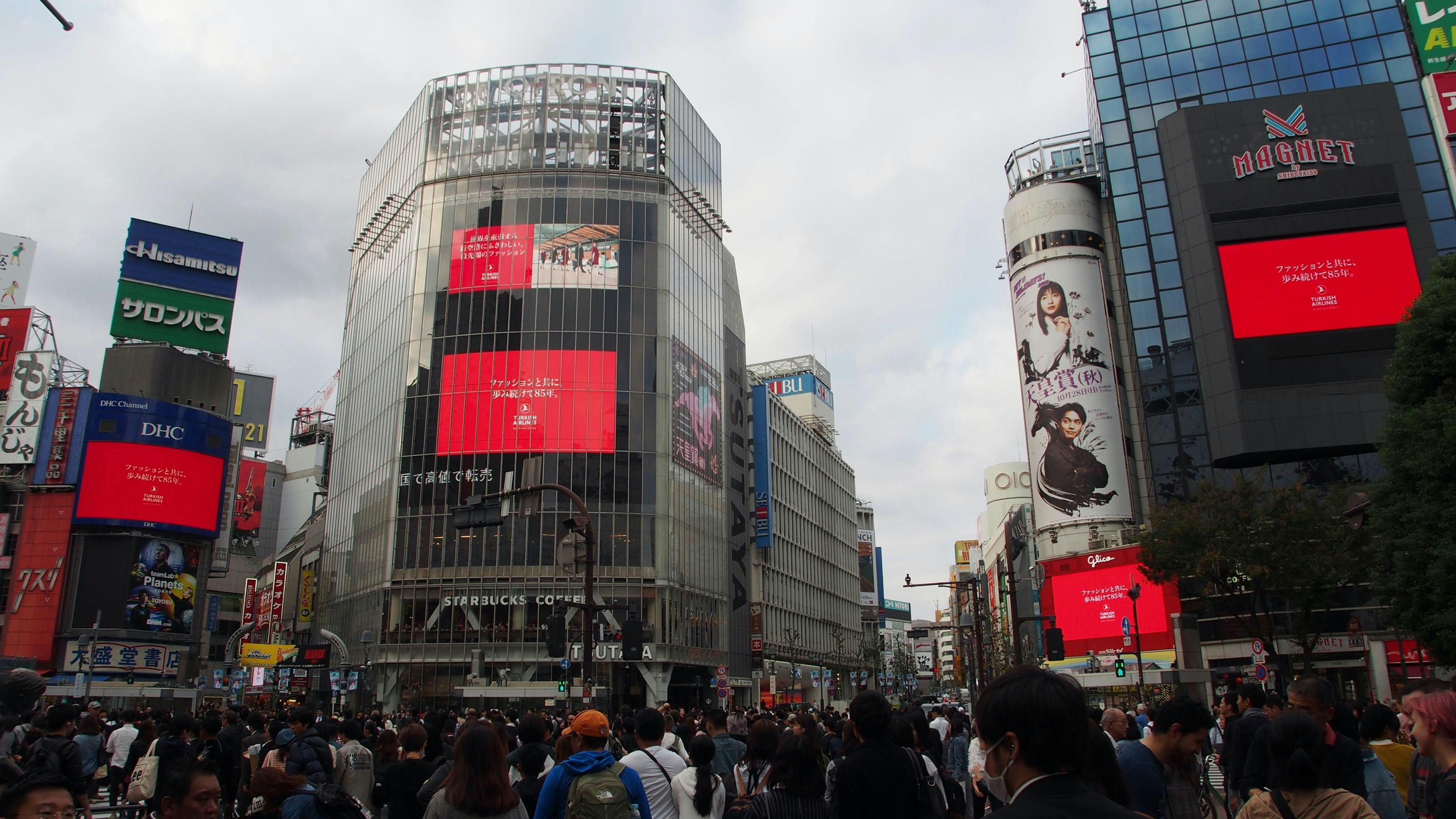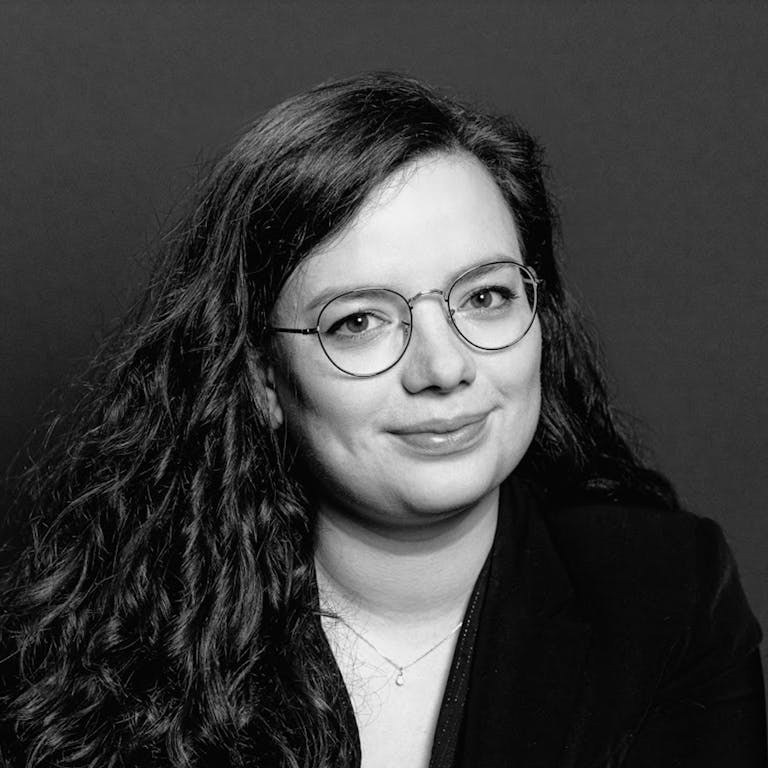 Emeline Domingues
Managing Director
"This campaign was one of our first activations on behalf of Turkish Airlines. It gave us the ideal opportunity to build a relationship of trust with the company, which subsequently enlisted our services to manage all its display campaigns worldwide. When carrying out the different campaigns for this customer around the world, the Mediakeys teams excelled in their ability to coordinate their efforts and draw on their local expertise to ensure success on a global scale."